The Pod Factory is an Irish company with more than 30 years experience
Welcome to The Pod Factory, founded by two qualified joiners with over 30 years of carpentry experience in garden rooms, modular homes, and residential housing. Our team of experienced craftsmen and joiners have years of knowledge and expertise in the carpentry industry, ensuring that all our projects are completed to the highest of standards. We pride ourselves on our attention to detail and our commitment to quality workmanship, making sure that our clients have the best possible experience when working with us.
Our team is passionate about creating beautiful and functional spaces, and we strive to provide the best customer service and create long-lasting relationships with our clients. From the first phone call, we will work alongside you to design your perfect, bespoke Pod.
The Pod Factory offers several variations of Pods from small a garden office, perfect for your work-from-home environment, all the way up to a fully functional four-bedroom family home that can be comfortably lived in 365 days a year.
Each Pod is built using a steel frame supplied by our sister company Metal Frame Construction – which has several accreditations including from the NSAI and UKAS.  The light gauge steel used will not rot, twist or crack and will withstand the hardships the Irish climate brings.
Visit our showroom to discover the quality of our pods
The Pod Factory set out to achieve high standards for our customers who said they wanted style and a modern quite space, combined with the practical side of keeping you warm all year round. Each Pod and Garden Room is built off site at our purpose built factory in Co Meath, they are then delivered to site and installed by our expert team.
Our garden rooms are friendly for the earth as well as being built to last. Being eco-friendly and respectful of the earth's resources is a priority for us which is why we have selected many modern building products that offer the latest in construction technology and in complete building systems.
Garden rooms, designing and building more garden rooms is something we love doing. The smile on peoples faces when they first see the garden rooms is something that we love seeing and it makes us strive to deliver the perfect product every time.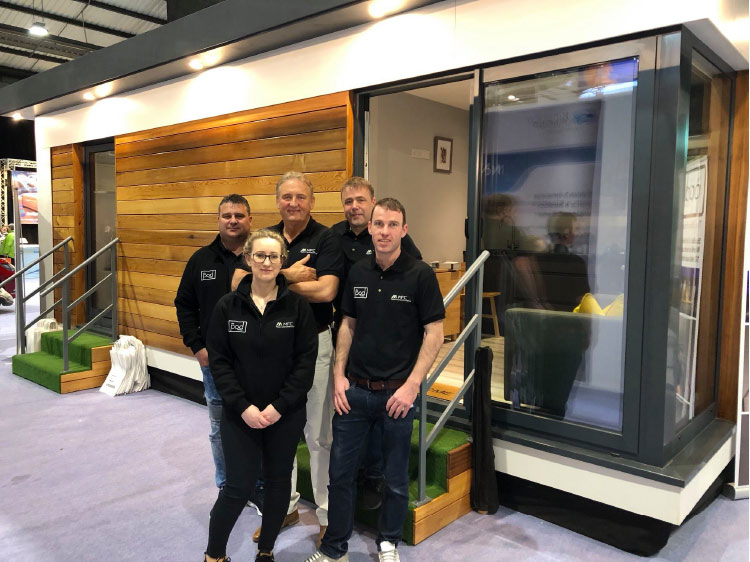 See what our customers have to say